Small World
Child Care Centre
is open Monday to Friday
from the hours of
6:30am to 6:00pm.
We are closed all relevant
Gold Coast calendar
public holidays.
Contact Us
Phone: (07) 5594 1844Email Us Now !
Our Curriculum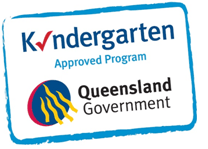 Is your child going to "big" school next year?
Small World Child Care is an approved provider of the Queensland Kindergarten program.
We employ a fully qualified Early Childhood Teacher to deliver an approved kindergarten program to those children who are going to prep the following year.
For more information on the Kindergarten Program you can visit: http://deta.qld.gov.au/earlychildhood/service/kindy-every-child.html

What is the Early Years Learning Framework?
The Early Years Learning Framework is part of the Council of Australian Government's (COAG) reform agenda for early childhood education and care and is a key component of the Australian Government's National Quality Framework for early childhood education and care.
It underpins universal access to early childhood education and has been incorporated in the National Quality Standard in order to ensure delivery of nationally consistent and quality early childhood education across sectors and jurisdictions.
The Early Years Learning Framework describes the principles, practice and outcomes essential to support and enhance young children's learning from birth to five years of age, as well as their transition to school.
The Framework has a strong emphasis on play-based learning as play is the best vehicle for young children's learning providing the most appropriate stimulus for brain development. The Framework also recognises the importance of communication and language (including early literacy and numeracy) and social and emotional development.